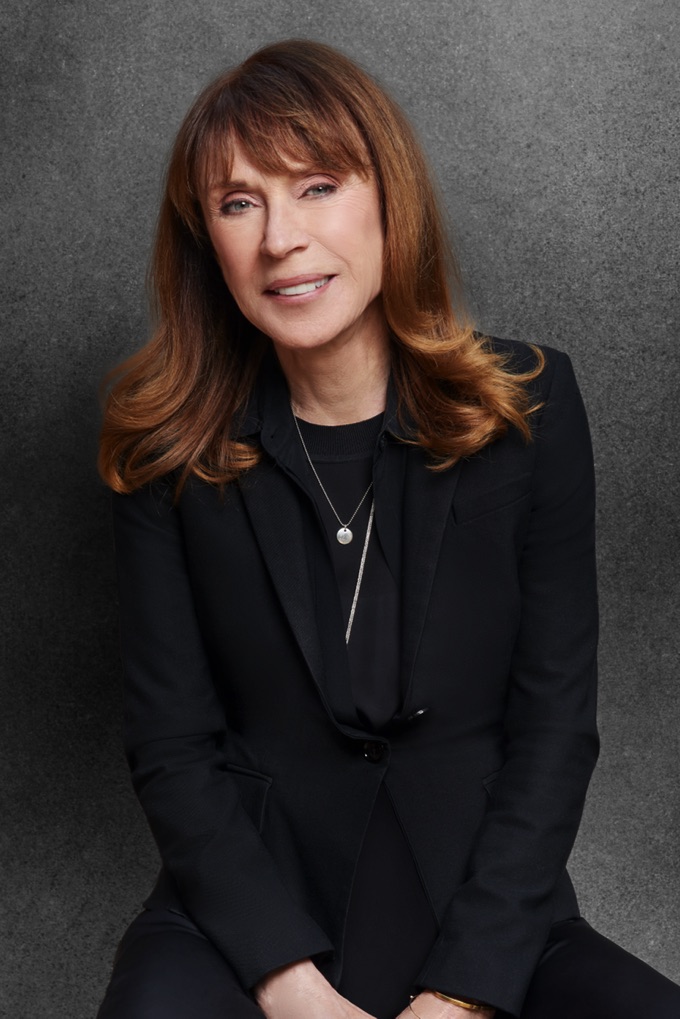 Marlene Stewart (Costume Designer) is an award-winning and groundbreaking designer, who has built a long and illustrious career working with some of cinema's most prominent filmmakers.
Stewart's early collaborations began with Academy Award® winning Oliver Stone, on the bio pics "The Doors" and "JFK." She then went on to work with James Cameron on the iconic "Terminator 2: Judgment Day" and "True Lies."
She continued her period work on "Ali" with the accomplished director Michael Mann, and then moved to more contemporary drama with award winning director Alejandro González Iñárritu on "21 Grams."
Stewart has designed costumes for many other noted directors and producers on contemporary films including: Jerry Bruckheimer's "Gone in 60 Seconds" and "Coyote Ugly," Joel Schumacher's "Falling Down" with Michael Douglas, David Dobkin's "The Judge" with Robert Downey Jr., Curtis Hanson's "The River Wild" starring Meryl Streep, Nancy Meyer's "The Holiday," Phillip Noyce's "The Saint," and Kimberly Peirce's "Stop-Loss."
She has collaborated with Ben Stiller on three projects: "Tropic Thunder," "Night at the Museum: Battle of the Smithsonian," and "Night at the Museum: Secret of the Tomb." Her work with Will Smith also spans three films: "Ali," "Hitch" and director Tony Scott's "Enemy of the State."
Stewart has worked with director Shawn Levy on four movies that include: Hugh Jackman in "Real Steel," and Steve Carrel in "Date Night," as well as on the two films from the Fox "Night at the Museum" franchise,
Her repertoire also includes the sci-fi film "Oblivion" directed by Joseph Kosinski, and starring Tom Cruise, the period fantasy "Hansel and Gretel: Witch Hunters" with Jeremy Renner, the 1930's period film "The Phantom" starring Billy Zane, and the flamboyant "To Wong Foo Thanks for Everything, Julie Newmar" featuring Patrick Swayze.
Other early films include: "Siesta" with Ellen Barkin and Jodie Foster, the "Pet Sematary" series, James L Brooks' "I'll Do Anything," and Abel Ferrara's "Dangerous Games" starring Madonna and Harvey Keitel.
Stewart has also designed for TV and commercials, but she was a pioneer in the world of music videos and MTV, collaborating with Madonna on such well know videos as "Material Girl," "Vogue," "Express Yourself," "Papa Don't Preach," "Like a Prayer," and several of Madonna's world tours. During this seminal time she also created looks for other well known artists including The Rolling Stones, Rod Stewart, Janet Jackson, The Eurythmics, Smashing Pumpkins, Cher, and Bette Midler, as well as Gloria Estefan and the Miami Sound Machine.
Stewart won the very first MTV Video Award for Best Costumes, as well as the Bob Mackie Design Award, and in 2012 Stewart was presented with a Career Achievement Award from the Costume Designers Guild.
Prior to work in the music world, Stewart designed a contemporary line of clothing called "Covers" which was sold in all the major department stores in the United States. She was known as one of the top California designers, but she also worked extensively in England and Europe.
Hailing from Boston, Stewart received her masters from UC Berkeley in European History, and has a degree in design from the Fashion Institute of Design and Merchandising in New York.
Her most recent projects include "Allegiant," the third film in "The Divergent Series" and "Fast 8," the next film in the Fast and Furious franchise.